attorney pitman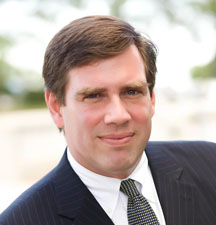 Don Pitman is the owner and founder of The Pitman Law Offices LLC, which was created in 2008 in Newburyport, Massachusetts to represent families throughout the North Shore and Merrimack Valley in matters before the Probate & Family Court. Don grew up in Rockport, Massachusetts and attended Worcester Polytechnic Institute and Suffolk University Law School, where he graduated in 1995 with honors. As a member of the bar since 1995, he has worked with hundreds of families throughout Massachusetts to assist them in moving forward with their lives in and following a change in their family structure and life.
Don is the current president of the
Greater Newburyport Bar Association
, where he has served as a director since 2015, and has been a speaker at numerous seminars on issues relating to family law, ethics, and trial practice. In addition to working in the Newburyport area as an attorney, Don has been a lecturer for Massachusetts Continuing Legal Education since 2005 on issues of trial advocacy, evidence, trying cases in both the Superior Court and Probate & Family Courts, and, most recently, as the chair of the "Cutting Edge Issues in Northern MA Family Law" seminar in February of 2016, where he was recognized as a "local star" and is a contributing author to the MCLE publication "Ethical Lawyering in Massachusetts" where he is the author of the family law section. Don has also served as a regional delegate to the Board of Governors of the
Massachusetts Academy of Trial Attorney
and is also a member of the the Massachusetts Bar Association, and the American Association for Justice.
If you would like to contact Don and set up an initial consultation, please call
(978) 462-0243
or click
here
to send an e-mail to Don directly.